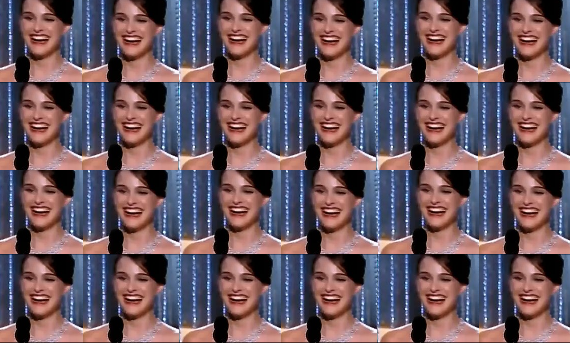 Laughter Without Humor: On the Laugh-Loop GIF
When is Natalie Portman's laughter not Natalie Portman's laughter?
Aristotle called laughter an "ensouling mechanism," and the academic discipline of humor studies has built itself upon the assumption that laughter is a quintessentially human response to the socio-cultural discourse of humor. Laughter is offered as proof of our exceptional status as thinking social creatures; we are "the only animal that laughs." GIFs that feature sniggering squirrels, cackling cartoon toasters, and rollicking robots would seem to undermine this selfish view of laughter as an exclusively human activity. But even worse, the laugh-loop GIF disassociates laughter from humor. By severing laughter from the context that incites it, the laugh-loop GIF reveals that laughter is not only a consequence of its sociocultural coordinates, but also a weird object in itself. Laughter, it seems, is not 'for us' but has its own alien being that has hitherto been masked by its everydayness.
Read this essay at The Atlantic