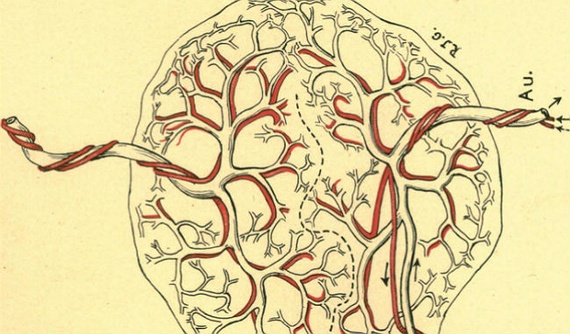 The Amazing Placenta
A placenta is less an organ contained and owned by a mother than it is one temporarily leasing space in her body.
The placenta is a transient organ that doesn't even appear in all of us. Yet it forms a lasting part of our evolutionary identity, our being. We classify ourselves as "placental mammals," to distinguish from other mammals that either lay eggs ("monotremes") or give birth to young fetuses and carry them in pouches until they're well developed ("marsupials"). Strictly speaking, we're not the only kinds of animals to have placentas. Marsupials and some reptilian species have rudimentary versions of placentas. But our "eutherian" placentas are far more sophisticated, capable of bringing nutrients and oxygen to the fetus until it completes its gestation.
Read this essay at The Atlantic