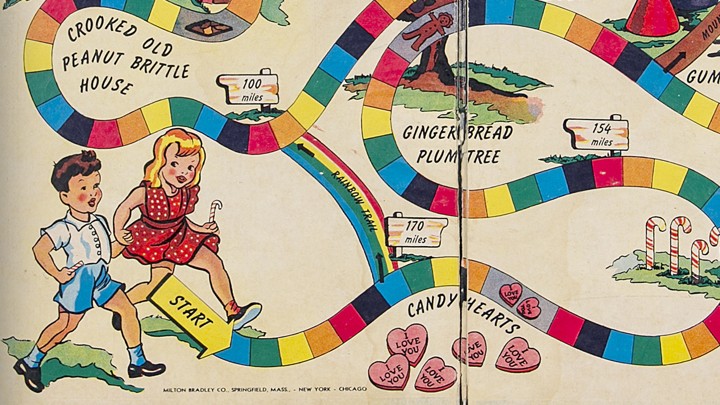 Candy Land Was Invented for Polio Wards
A schoolteacher created the popular board game, which celebrates its 70th anniversary this year, for quarantined children.
If you were a child at some point in the past 70 years, odds are you played the board game Candy Land. According to the toy historian Tim Walsh, a staggering 94 percent of mothers are aware of Candy Land, and more than 60 percent of households with a 5-year-old child own a set.
Read this essay at The Atlantic