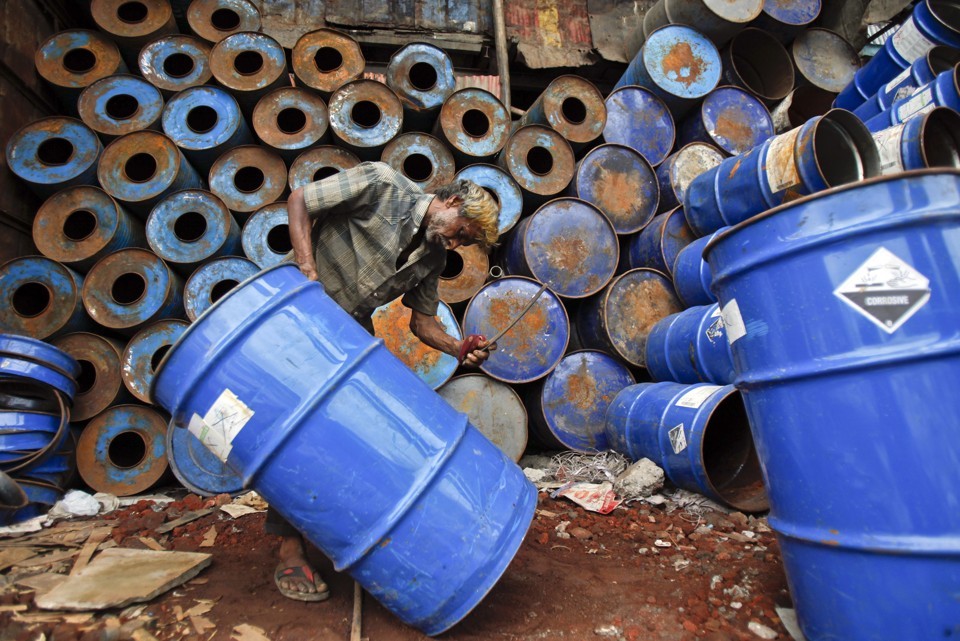 The Toxic-Waste Drum Is Everywhere
Created by a globetrotter, the 55-gallon barrel became one of the best-traveled inventions in human history. An Object Lesson.

Even today, more than a century after its invention, the drum remains as integral to chemical manufacturing as it ever was. And yet, as the go-to strategy for waste management, it is a technology that ought to have been abandoned by now, relegated instead to the stuff of kitsch collectibles and candies.
Read this essay at The Atlantic