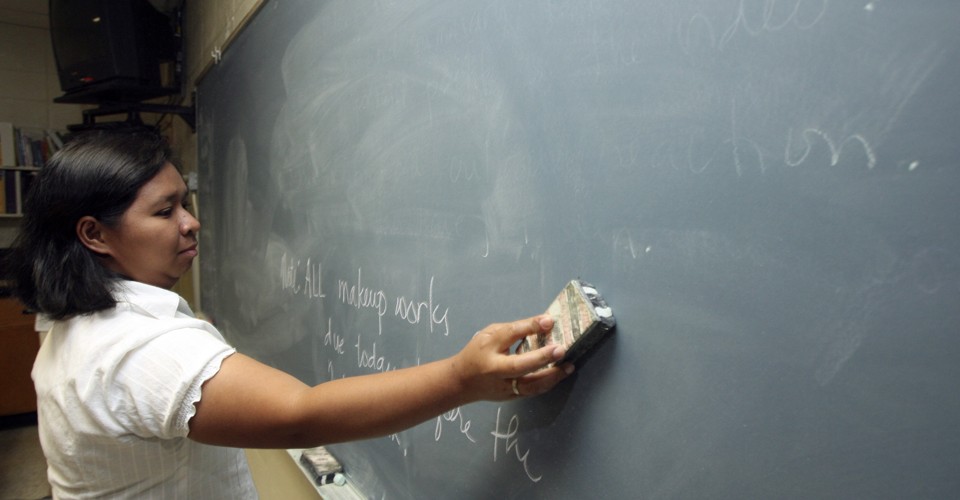 There's No Erasing the Chalkboard
Blackboards will endure as symbols of learning long after they've disappeared from schools.
By the end of the 1990s, whiteboards outsold chalkboards by a margin of up to four to one. Even digital whiteboards—computerized display boards with interactive features—outsold chalkboards by the turn of the millennium. Since then, chalkboards have all but disappeared from schools. Why, then, do they remain such potent symbols for education? Perhaps it's because of what they represent: the idea of stable knowledge in a rapidly changing digital age.
Read this essay at The Atlantic