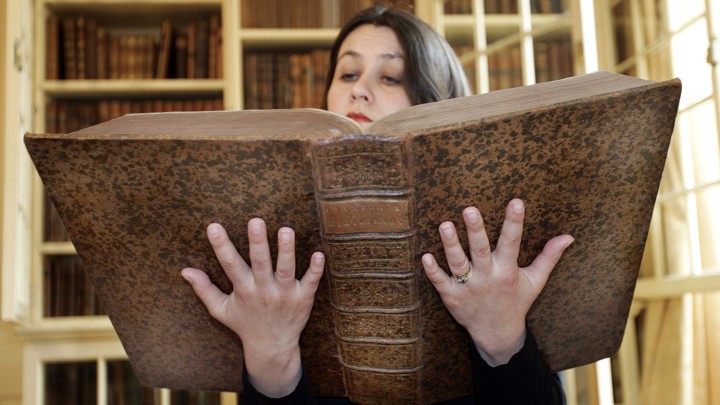 The Draconian Dictionary Is Back
Since the 1960s, the reference book has cataloged how people actually use language, not how they should. That might be changing.
In 1961, what newly published book was denounced as "subversive and intolerably offensive"? Was it the new American edition of Tropic of Cancer, Henry Miller's sexually explicit autobiographical novel? Nope. Although that book was called filthy, rotten, repulsive, and "an affront to human decency," the correct answer is Webster's Third New International Dictionary.
Read this essay at The Atlantic